Ford to mass-produce a completely self-driving car within five years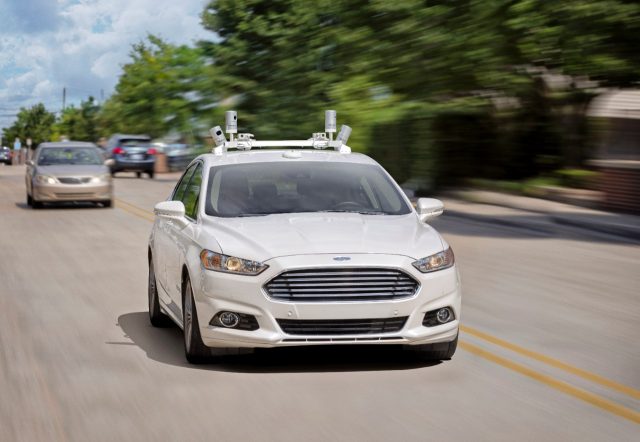 To make that 2021 deadline, Ford is investing in lidar sensor-maker Velodyne and 3D mapping company Civil Maps. Additionally, it has acquired the machine vision company SAIPS and has entered into a licensing agreement with a second, Nirenberg Neuroscience.
Skipping straight to level 4
And forget about more incremental steps in driver assist technologies. "Today we're looking at this differently," Nair said. "We have to take a completely different path." That means no level 3 autonomous Ford. Nair said that Ford's researchers still haven't found a satisfactory solution to the problem of returning control to a human driver in a safe manner (a level 4 car by contrast has no steering wheel and requires no human control beyond inputting the destination).