Google loses appeal against Russia's Android antitrust ruling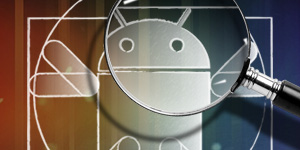 Google's appeal against an antitrust ruling over its Android operating system in Russia was tossed out by Moscow's ninth arbitration court on Wednesday.
As well as the fine, FAS ordered Google to mend its ways and floated the possibility of an out of court settlement. However, the two sides failed to strike such a deal, FAS said on Tuesday. Today, the court rejected Google's appeal against binding obligations to resolve the case.
FAS spokesperson Elena Zaeva said:
The Court of Appeal upheld the decision of the court of first instance in force, confirming the legality of the decision and the requirements of FAS Russia. The prescription period set by it must be fulfilled by Google in its entirety. We are confident that the requirements create fair conditions for effective competition in the rapidly growing market for mobile applications.
Google said, in response to questions from Ars, that it wouldn't comment until its legal team has fully reviewed the ruling.
Preliminary investigations showed that 16 of the country's major retailers have been involved in price fixing since the iPhone 6s and iPhone 6s Plus came on the market in October 2015. The antitrust watchdog has suggested that such a coincidence might be a result of coordination by Apple, or resellers interpreting "recommended" prices as obligatory.