Selfies in voting booths: Depending on where you live, they may be illegal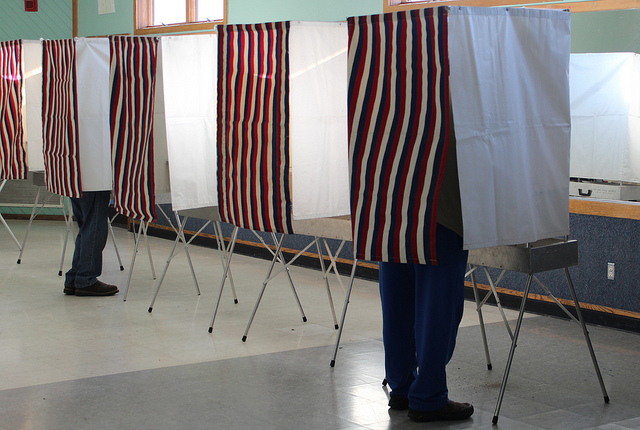 "Dude, check out who I voted for!"
We soon could be seeing a lot more selfies with that caption. That's because legislation legalizing ballot selfies in voting booths landed on California Gov. Jerry Brown's desk on Friday.
The issue essentially boils down to the country's historic approach of ballot secrecy and integrity— which is now confronted with a social media society armed with mobile phones. Uploading and sharing marked ballots is as easy as pressing a button.
In a footnote, Snapchat even defined the selfie: "In its strictest sense, a selfie is a photo where the photographer is also a subject. But the term has also been used to describe all smartphone pictures shared online, including those here."
"The statute secures voter's right to vote their conscience while in the voting booth," New Hampshire wrote.
New Hampshire said the 2014 law was needed to curtail vote buying and voter coercion, an argument that Snapchat declared as being "flimsy."
US District Judge Paul Barbadoro, the federal judge who presided over the case in the lower courts, agreed with Snapchat.
The penalty for violating the New Hampshire law, which Barbadoro ruled was "unconstitutional on its face," is a $1,000 fine.