The most absurd Internet privacy class-action settlement ever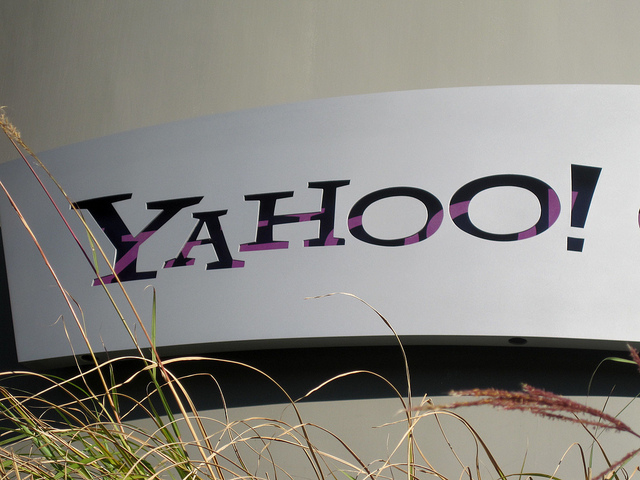 In 2013, Yahoo announced that it would begin scanning its users' e-mail for targeted advertising purposes—just as Google does. As is par for the course, class-action lawsuits were filed. The Silicon Valley media giant, according to one of the lawsuits, was violating the "personal liberties" of non-Yahoo Mail users. That's because non-Yahoo Mail users, who have sent mail to Yahoo mail users, were having their e-mail scanned without their permission.
The suit, which was one of six that were co-mingled as a single class action, demanded that a judge halt the scanning and award each victim "$5,000 or three times actual damages" in addition to "reasonable attorneys' fees and costs."
Let the e-mail scanning continue
The agreement, however, does require Yahoo to be a tad more transparent. It requires Yahoo to beef up its "Yahoo Privacy Center Webpage" to clearly state that "Yahoo analyzes and stores all communications content, including email content from incoming and outgoing mail." And on the "Yahoo Mail Webpage," the heading "Personally Relevant Experiences" must be replaced with the heading "Information Collection and Use Practices."
And in explaining why she signed the deal, Koh's order highlights how the case has mutated over the year, from wanting the interception blocked outright to demanding consent, and:
As to the strength of Plaintiffs' case, Plaintiffs have achieved their stated goal in this litigation: Yahoo will no longer intercept and analyze emails in transit for advertising purposes. Instead, for the next three years, Yahoo may only analyze incoming email after the email reaches a Yahoo Mail users' inbox, and Yahoo may only analyze outgoing email after the email is in a Yahoo Mail users' sent email folder. These changes, according to Yahoo's Senior Manager of Engineering, will require "a considerable investment of time, money, and resources."
The four named plaintiffs in the case will each receive $5,000.
The law is the law
"A declaration as to the lawfulness of Yahoo's conduct under these circumstances will be based on actual facts and provide a conclusive finding that will guide not only Yahoo's future conduct but that of other similar companies," one of the lead plaintiffs' lawyers, Daniel Girard, wrote Koh. The judge, whose appellate court nomination is pending, did not issue such a declaration.
In a telephone interview, Girard said Yahoo gets to continue to scan e-mail. But Yahoo will do it lawfully—when the e-mail communications are at rest on Yahoo servers—instead of unlawfully, while the e-mails are in transit.
"We just enforced the law that was available to us," Girard said. "Unless you got some other law, that's all you can do."