AT&T changes mind about denying discounted service to poor people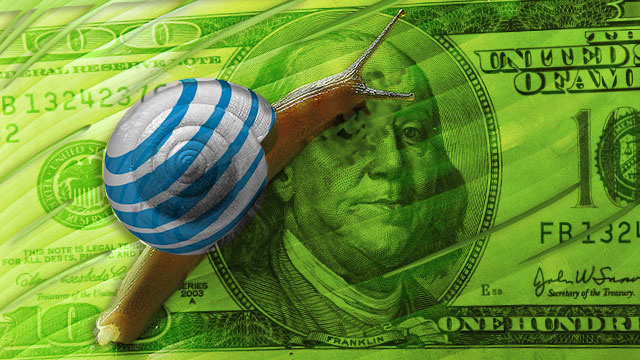 AT&T will stop exploiting a loophole that it used to deny a discounted home Internet service to poor people in areas where it hasn't upgraded its network.
AT&T's purchase of DirecTV came with a Federal Communications Commission requirement to offer Internet service for either $5 or $10 a month to households in the federal Supplemental Nutrition Assistance Program (SNAP). But AT&T was able to avoid making this discount price available to low-income people in areas where its network doesn't support download speeds of at least 3Mbps.
The service will cost $5 a month, and AT&T is working as quickly as possible to make it available, an AT&T spokesperson told Ars today.
But the merger requirement said AT&T only had to make the offer of discounted 3Mbps service "where technically available." Taking advantage of this exception, AT&T decided not to offer the discount in areas where its network is in the worst shape. Customers were thus stuck paying full price (at least $30 a month) for the slowest available speeds.
While AT&T said just 2 percent of its customers can't get at least 3Mbps speeds, the NDIA checked FCC data and found that the percentage is much higher in certain areas. In Cleveland and Detroit, the fastest AT&T download connection reported was 1.5Mbps or less in 21 percent of census blocks. These blocks were mostly in inner-city neighborhoods with many low-income residents.