BT accuses Valve of infringing four patents covering basic online tech
UK telecom giant once claimed ownership of the hyperlink.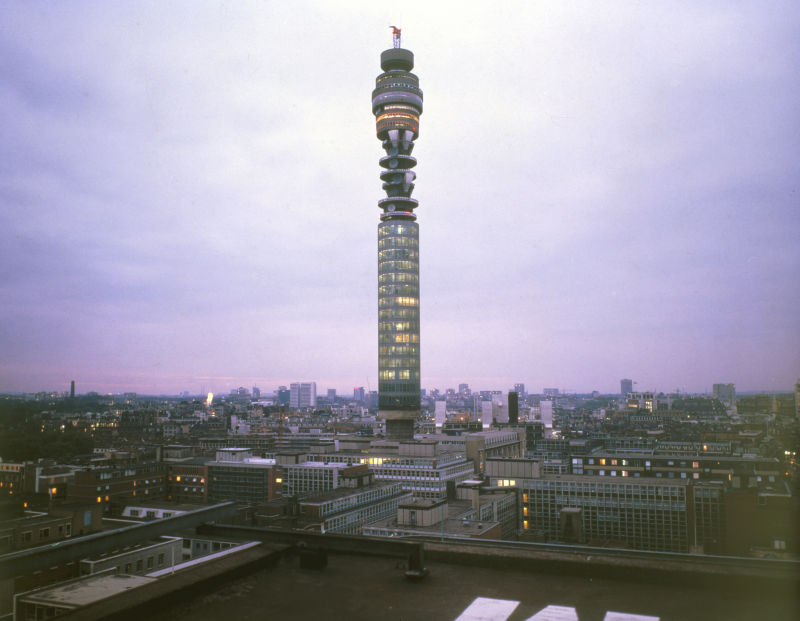 BT is taking legal action in the US against games company Valve for allegedly infringing on four of the UK telecoms giant's patents.
A BT spokesperson told Ars: "BT can confirm that it has commenced legal proceedings against Valve Corporation by filing a claim with the US District Court of Delaware for patent infringement. The patents in question relate to online computer or video gaming platforms, digital distribution services, and personalised access to online services and content."
Ars has contacted Valve for its comment on BT's move, but has not yet received a response.
The complaint also details the four BT patents involved, which were mostly filed in 1998, and granted between 2001 and 2007. The patents all concern techniques used widely in the online world. Here they are in detail:
relates generally to providing users with content that originates from multiple subscription services and delivering it through a single portal where a customer may access content for which it has access rights. The user requests content directly from the portal instead of requesting content separately from each of the subscription services.
BT claims Valve infringes on this patent because "Steam locally stores third-party content, such as video games, and, through the Steam platform, makes them accessible to users who have access rights, precisely as claimed."
relates generally to a method for delivering structured messages comprised of information and data parts to an intended audience in a reliable and predictable manner. Messages are stored as files at a server for retrieval by the intended clients. Each client transmits requests for messages to the server at automatic and periodic intervals.
Valve is infringing on this patent, BT says, because "Valve's Steam Chat delivers messages to users comprised of information and data parts."
relates generally to a communications system in which a user is provided with different communication mechanisms and each mechanism is associated with a call control protocol. The user's status is monitored, and when the user is determined to be logged out of the system, persistent communication mechanisms are available and at least one non-persistent communication mechanism is unavailable.
According to BT, it is Valve's Steam Messaging that falls foul of this patent: "users are provided with different communications mechanisms (e.g., text chat and VoIP calls), and each mechanism is associated with a call control protocol. A user's status is monitored, and when the user is determined to be logged out of the system, text chat (here, a persistent communication mechanism) is available and VoIP calls are disabled."
relates to a multi-user display system and method for controlling a communal display that includes at least two independent workstations and an interface server for connection to a data network.
The problem here, BT claims, is that "Steam Broadcasting controls a communal display that allows a game player to share a streaming video of their game play with one or more second users. Steam Broadcasting also uses an interface server that manages the users and their requests."
Clearly, the patents involved are extremely general, and would seem to apply to many other companies and popular online services.
Ars asked BT why Valve alone had been singled out for legal action. A BT spokesperson said: "This is simply about protecting BT's intellectual property rights. The patents in question cover technologies which Valve has built services upon." Moreover, BT does not rule out similar moves against other companies: "We will continue to consider all of the options available to protect BT's intellectual property rights and our investment in innovation."
Ars also asked BT why it was suing in the US court of Delaware. The BT spokesperson told us: "Valve is based in the US and these patents are registered there, so it makes sense to seek a ruling in a US court." However, that does not explain why Delaware in particular was chosen.
Delaware again ranks in the top ten among district courts with respect to trial success for patentees and median damages awarded. The advantage of these rankings are obvious in that a patentee is more likely to prevail in Delaware and be awarded more money damages.

In addition, patentees should expect to benefit in settlement negotiations by being in Delaware . As only about 10 percent of patent cases actually go to trial, the majority settle.

By virtue of being in Delaware, which has a 62.5 percent patentee trial success rate and a median damage award of over $8 million, a patentee's negotiating power in obtaining a favorable settlement is naturally enhanced.
If BT is successful with its claim against Valve, it seems likely that it would then approach many other major online companies seeking licensing fees.
It is worth noting, though, that BT's previous efforts to claim control over basic Internet technologies using patents didn't go so well.
BT accuses Valve of infringing four patents covering basic online tech
Reviewed by
Bizpodia
on
05:46
Rating: