Francis Crick Institute: First scientists move into London's new jumbo lab
Science begins at the UK's new £650m biomedical research hub.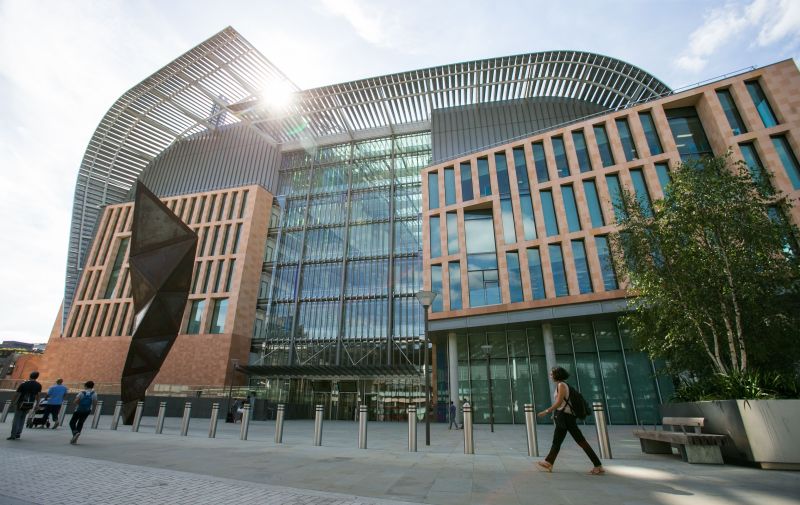 The first scientists began work at the new Francis Crick Institute in London on Friday.
Costing £650 million, the jumbo lab—which will become Europe's largest biomedical research institute under one roof—has started to welcome teams into purpose-built facilities "to tackle the pressing health concerns of the 21st century."
It's not completely up and running just yet; research groups will continue to move in on a weekly basis until the end of the year, we're told, as lab space still needs to be adapted for each team, but all staff should be moved in by the start of 2017, when the real work can begin.
The Francis Crick—named after the
British molecular biologist
who helped elucidate the structure of DNA—has been established as the collaboration of six founding academic and charitable partners: the Medical Research Council, Cancer Research UK, Wellcome, University College London, Imperial College London, and King's College London.
The building itself is enormous; at one point it was the largest single construction project in Britain, with eight floors and four basement levels, and a total square footage of just under one million. When it's working at full capacity, it'll provide workspace for almost 1,200 scientists working across nearly 2.5 miles of laboratory benches. And with 1,553 rooms, it has twice as many as Buckingham Palace.
Professor Sir John Savill, who heads up the Medical Research Council, said the Crick will be "an international powerhouse for science." He added:
The partners' shared aspiration, a vision also held by the UK government, is that the institute develops a new and even more effective approach to helping turn laboratory discoveries into prevention and treatment as quickly as possible to improve people's lives.

I'm confident this will be achieved through the combined specialist knowledge, expertise and resources of its scientists, working across many diverse disciplines.
Sir Harpal Kumar, chief executive of Cancer Research UK, added that "the Crick will revolutionise medical research," and "make a unique global contribution to our understanding of their causes and drivers. This cross-pollination of knowledge, delivered through state-of-the-art facilities and the best scientific minds, will accelerate and deepen our understanding of how cancer starts, spreads and develops."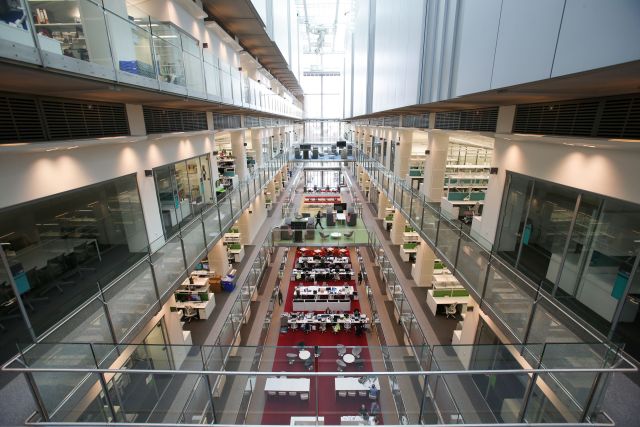 The institute is in central London, near the St Pancras International rail station, which connects passengers to Brussels and other key destinations for researchers and policy makers via the Eurostar. The lab's location could arguably be a tad bit less useful in light of Brexit, however. One of its neighbours is Google, which is in the process of moving into its massive new UK headquarters next door to The Crick.
It will house diverse biomedical research, state-of-the-art equipment, and specialise in discovery science. The institute said:
Genetics and genomic studies have access to advanced DNA sequencing, while the latest mass spectrometry equipment allows gene expression, proteins and metabolic pathways to be characterised. Bioinformatics support allows studies involving very large datasets.

The robots in the high-throughput screening facility allow tens of thousands of drug candidates to be tested in cells. Electron microscopy, X-ray crystallography and nuclear magnetic resonance suites allow biological structures to be studied in fantastic detail.

Translational research—the turning of biological discoveries in the lab into treatments for patients in the clinic—will be a focus for the Crick. For example, the institute has an ongoing partnership with GSK [pharmaceutical giant Glaxo-Smith-Klein] in which teams of scientists from both organisations work side by side in the lab and benefit from the sharing of ideas and approaches in investigating biological systems.
The Crick's first director
[news-ed: nominative determinism alert]
Paul Nurse said: "this is only the beginning. As all our research groups move in over the rest of the year, it will be the discoveries we make here that will establish our place at the forefront of science in London, the UK and worldwide."
Francis Crick Institute: First scientists move into London's new jumbo lab
Reviewed by
Bizpodia
on
22:08
Rating: