OpenOffice, after years of neglect, could shut down
As LibreOffice soars, OpenOffice management considers retiring the project.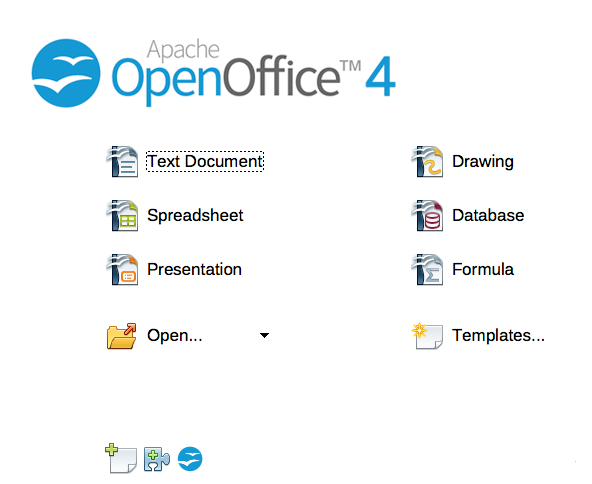 OpenOffice, once the premier open source alternative to Microsoft Office, could be shut down because there aren't enough developers to update the office suite. Project leaders are particularly worried about their ability to fix security problems.
"It is my considered opinion that there is no ready supply of developers who have the capacity, capability, and will to supplement the roughly half-dozen volunteers holding the project together," Hamilton wrote.
Few updates and a lingering security hole
The person who reported the vulnerability became "concerned about sitting on the disclosure any longer," but OpenOffice worked out a compromise "to create a hotfix instead of attempting to work up a full maintenance release (e.g., a 4.1.3)," Hamilton wrote.
"In the case of Apache OpenOffice, needing to disclose security vulnerabilities for which there is no mitigation in an update has become a serious issue," Hamilton wrote. By the time a new version release incorporates the fix, it will likely be "a year since the release of Apache OpenOffice 4.1.2."
The ASF board asked the OpenOffice project management committee "to account for this inability and to provide a remedy," and ASF wants monthly updates rather than the usual quarterly ones, Hamilton wrote.
How a shutdown would proceed
While the board hasn't ordered any specific solution, Hamilton noted that ending the project is one option and described a possible process for retiring OpenOffice. Source code would remain available for anyone interested in using it, but the project would provide no means of committing changes. Installable binaries would be retained in an archive system, but there would be "no further additions." The mechanism for announcing updates to the latest version of OpenOffice would be adjusted to provide "advice to users about investigating still-supported alternatives."
Various other components of the project would have to be shut down, including public discussion mailing lists and mailing lists for developers. OpenOffice would shut down its blog and Twitter and Facebook accounts. The project management committee would be disbanded, but Apache would maintain an e-mail address that accepts requests to make use of the OpenOffice brands.
While this is still hypothetical, Hamilton said he sketched out the details of the retirement plan because he wants to make sure "any retirement happen[s] gracefully. That means we need to consider it as a contingency. For contingency plans, no time is a good time, but earlier is always better than later."
One response to Hamilton's e-mail came from Jim Jagielski, a software engineer who co-founded and serves as a board member of the Apache Software Foundation.
Despite LibreOffice success, OpenOffice has many users
OpenOffice became an open source project in 2000 after Sun Microsystems acquired StarOffice and released the code. The LibreOffice fork was created after Sun was acquired by Oracle in 2010. After the fork, Oracle contributed OpenOffice to the ASF, which renamed it Apache OpenOffice.
Developers want to keep OpenOffice alive
"My considered opinion is that the greatest barrier is lack of a meaningful business/operation/funding model," he wrote. "In addition, there is an insufficient supply of developers having the capacity, capability, and will to provide material improvements to Apache OpenOffice. Whatever the pool might be, it is aging and shrinking for many reasons. The affliction that Apache OpenOffice suffers under in that respect also besets any organization set up to support the code, even with paid developers."
OpenOffice, after years of neglect, could shut down
Reviewed by
Bizpodia
on
21:56
Rating: