[Updated with video] Major explosion during a test firing of SpaceX's rocket
The test was part of the run-up to a planned launch for Saturday of a satellite.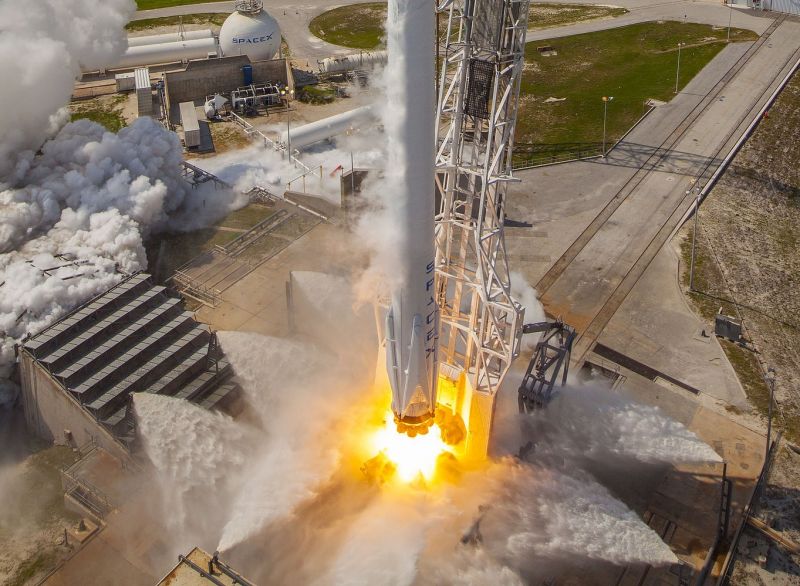 2:30pm ET Update
: The Amos 6 satellite that was destroyed in Thursday's morning's explosion was due to provide capacity, in part, to Facebook's effort to bring satellite internet to Africa. Marc Zuckerberg does not sound pleased in
a post
he made to Facebook today: "I'm deeply disappointed to hear that SpaceX's launch failure destroyed our satellite that would have provided connectivity to so many entrepreneurs and everyone else across the continent."
It is also a terrible day for Israel's Space Communications company, which provided the satellite. The company's stock is
down
more than 9 percent.
1:25pm ET Update
: Dramatic video of this morning's explosion is now available (begins at about 1:10 into the video below). It shows the explosion beginning with the upper stage and then progressing downward, to include the first stage. Note: If you love rockets, this is difficult to watch.
1:10pm ET Update
: More information now from SpaceX, which indicates the problem Thursday morning occurred "around" the upper stage liquid oxygen tank, during propellant loading. Unfortunately it is not clear exactly what "around" means, whether that's the tank itself, or with the fuel lines exterior to the tank.
10:20am ET Update
: SpaceX released the following statement to Ars regarding today's accident:
"SpaceX can confirm that in preparation for today's static fire, there was an anomaly on the pad resulting in the loss of the vehicle and its payload. Per standard procedure, the pad was clear and there were no injuries."
It is notable that the issue appears to have been with the pad and ground systems, and not the rocket. But it is highly unfortunate that the Amos 6 satellite was lost as part of the test.
Original story
: Although no detailed information is available, it appears that SpaceX had a major problem with its Falcon 9 rocket or related ground systems during a static fire test at about 9:15am ET on Thursday morning at Cape Canaveral Air Force Station in Florida.
Based on preliminary reports from observers at the space center, buildings around the launch facility shook, and there were subsequently photos of dark smoke billowing from the SpaceX launch pad, SLC-40. The test occurred as part of a run-up to SpaceX's planned launch on Saturday of the Amos 6 satellite for Spacecom, of Israel. This was a new rocket, not an attempt to re-fly a flown booster. No injuries were immediately reported.
During a static fire test, cryogenic propellants are loaded onto the rocket, and during a simulated launch countdown all nine of the rocket's Merlin 1D engines are ignited for several seconds. Clamps ensure the rocket remains on the pad. This is a standard procedure before all launches to ensure the health of the rocket and its systems.
This is the second major issue SpaceX has had with its signature launch vehicle, the Falcon 9 rocket. Back in June 2015, the Falcon 9 experienced an overpressure event in the upper stage liquid oxygen tank approximately 139 seconds into flight, resulting in
loss of mission
.
Ars will update this report as more information becomes available.
[Updated with video] Major explosion during a test firing of SpaceX's rocket
Reviewed by
Bizpodia
on
05:52
Rating: