Best and worst fitness wearables of 2016: The year of the second-gen devices
Valentina Palladino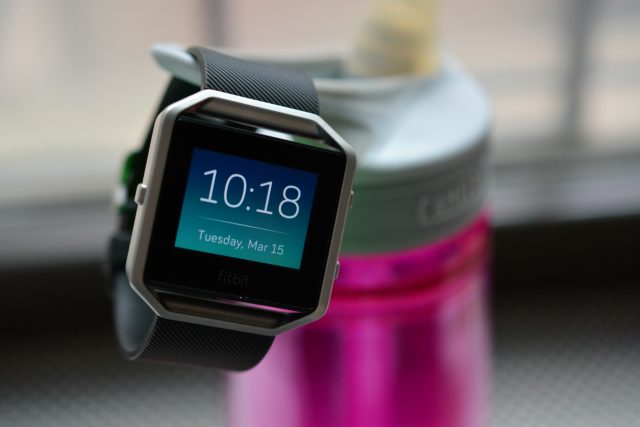 2016 was a year of looking inward for most companies making wearables. Big names like Fitbit and Garmin released a handful of totally new products, but most companies focused on making improvements to their existing products. While refinements are not as exciting as brand-new product debuts can be, they show us the direction in which fitness trackers are moving.
This time last year, the open question was if smartwatches and all-purpose devices like the Apple Watch would kill fitness-only devices like those made by Fitbit. Thanks to developments made this year, we can say that both categories will likely survive—mostly because the consumer wearable landscape has expanded to encompass a few distinct categories: the "move more" devices, the serious training devices, and the all-purpose smartwatches. Most of the second- and even third-generation products that came out this year fit into these categories, and there are obvious hits and misses.
We're going to examine each category and where it went in 2016 and then tell you our picks for best and worst device in each—along with our predictions for 2017 and beyond. If you've been waiting for the holiday to pick up a fitness tracker or fancy smart watch, now might be the time!
Move more, live more
The "move more" trackers are what most people buy for their friends or relatives as holiday gifts. They're trackers that are meant to live on your wrist all day to make you more aware of all that time you spend in your office chair. They all focus on tracking the trifecta: steps, calories, and distance. But many can also monitor sleep, stairs climbed, and inactive time and track some basic workout information. Since their features are more limited than the other trackers we'll get into, there's not a huge learning curve preventing even the least tech-savvy wearers from using them. However, they're also the types of trackers most likely to be abandoned after a few months of use.
Both Fitbit's and Misfit's devices (not just the Alta and the Ray, respectively, but others as well) can be classed as "fashionable" wearables, as can many of the other move-more trackers. One of the biggest reasons for this is that most of these devices are simple—they're not meant to have onboard GPS, a heart rate monitor, or other complex sensors—so manufacturers can take the tech needed for a simple tracker and develop more ways to dress it up.
Misfit has been doing this for a long time, starting with the bracelet and necklace accessories for its Shine tracker, then its Shine-Swarovski collaboration, and now the Phase hybrid watch that barely looks like a smart device. Misfit's parent company, Fossil, is also doing this across nearly all of its brands, but it started by making some basic smartwatches that track steps, calories, and distance for Fossil's own line of watches. That was a year ago, and now nearly half of Fossil watches are hybrids, and many of its brands (Diesel, Emporio Armani, and more) have hybrids in their watch families.
Serious devices for serious fitness buffs
What Garmin did with the Vivoactive HR is make many of the most desired fitness tracker features available in a solid device that doesn't cost an arm and a leg. With onboard GPS and Garmin's own heart rate monitoring technology, the Vivoactive HR tracks a plethora of workout activities, including swimming; it also keeps tabs on your daily activity and sends smartphone notifications to your wrist. Our big issues with it were its design—anyone who knows what a fitness tracker is will be able to tell what's on your wrist when you wear it—and the convoluted nature of its Garmin Connect companion app. We would love to see Garmin fine-tune its Connect app to make the user experience better. If it did so, Garmin's hardware lineup and software ecosystem would be hard to beat.
Anything and everything
When the Watch came out about a year-and-a-half ago, Apple pushed all the features it had that weren't fitness-related as ways the watch could improve your quality of life and help you get off your phone more. The Apple Watch does succeed in doing that, thanks to its rich smartphone notifications and the ease with which you can actually do useful things from the device. Typically with wearable notifications, you can't do more than glance at them to see what they have to say. Since the Apple Watch came out, Apple has done a good job making the Watch a more interactive device, allowing users to text in multiple ways from the Watch, control smart home devices, and use mini-versions of full iOS apps from its display. Of course, all these things apply only if you have an iPhone—the Watch won't work with an Android device.
Looking forward in 2017
Overall, 2016 wasn't a year where we saw anything incredibly new or eye-catching in the combined wearable space. But we did see a lot of big companies come into their own, refining products and making some features more ubiquitous. Hopefully 2017 will bring some all-new devices, particularly some that don't live on your wrist. We're optimistic that we could see new companies with unique wearable ideas in the coming year, but they always have the hardest job of all—similar to the struggle that Apple and other smartwatch makers are faced with. They must prove necessity, rather than relying on intrigue, to convince consumers to give their devices a shot. At the very least, we'll see companies trying to figure out how each of their products fits into the current wearable categories that are more likely to stick around.