For the love of God, eat more nuts… and other 2016 diet derps
Beth Mole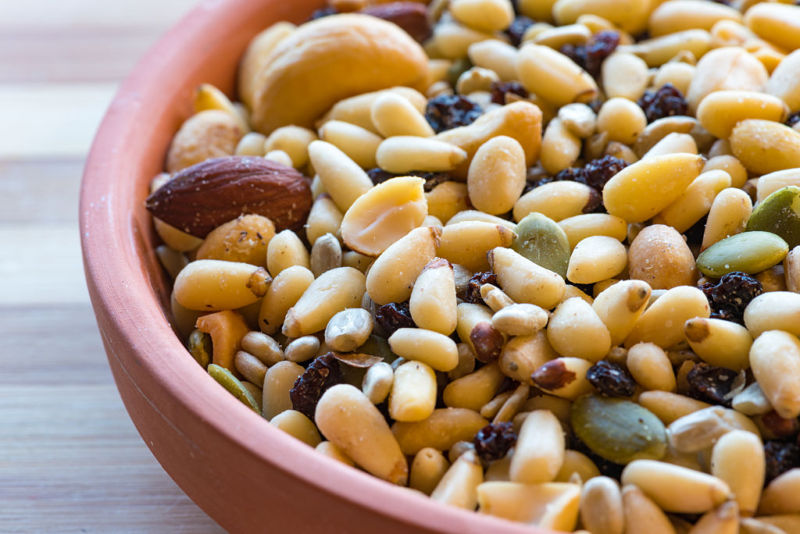 As a new year dawns and we try to recover from a 2016 hangover, many of us will be reassessing our diets, health, and waistlines. It's an annual tradition that naturally follows indulgent holiday feasting. But, after many spent the year stress-eating, our 2017 resolutions may be our firmest yet... maybe.
So, what did we learn from researchers in 2016 that we could apply to our totally firm 2017 diet and health resolutions? Plenty. Some of it is even useful.
Like any year, 2016 served up a heaping pile of low-quality nutrition studies and forehead-slapping dietary advice and headlines. Federal dietary guidelines, meanwhile, got their five-year reboot and remained largely unchanged. Yet, there were some illuminating revelations to keep in mind as we chew over our diet choices. Most notable of those is the extent to which the food industry has been messing with our minds—and our research. Plus, 2016 saw some scientific insights into why dieting doesn't reliably pan out.
Malnourished connections
Tipping the scales
Unfortunately, poorly designed and reported nutrition studies aren't the only pitfalls of the field—or even the worst. This year, we became more aware of the undue influence of the food and beverage industry on nutrition research—upping the level of skepticism necessary in an already fraught area of research.
Made to order
While health researchers can safely agree that excess sugar leads to problems—as does the food industry's interference with research—there's still hand wringing over diet recommendations.
Instead of following the latest fad diet or nutrition headlines for your 2017 diet resolutions, experts recommend trying to first identify causes of your health problems or weight gain—such as not noticing how much soda you drink while sitting at your computer, always feeling hungry or having cravings due to medications you're on, not keeping track of what you've already eaten in a day, or not getting enough exercise. With the help of a doctor, you can try out different strategies to address specific problems until you find a strategy that works long-term. Those strategies could include new diets, weight loss medications, exercise plans, new sleep schedules, or, for some, bariatric surgery.