Obama tosses 35 Russians out of US, sanctions others for election meddling
Sean Gallagher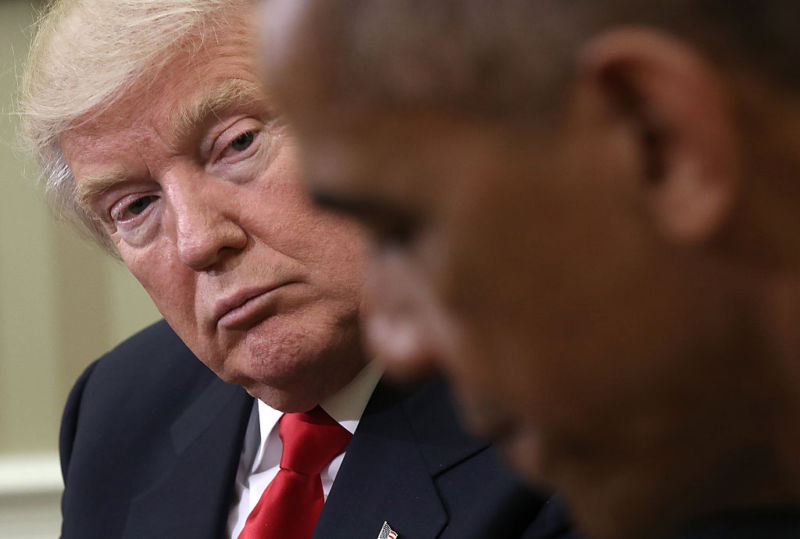 Obama made the sanctions an extension of an April 2015 executive order "to take additional steps to deal with the national emergency with respect to significant malicious cyber-enabled activities."
In addition to those explicitly named by the order, Obama's order applies to:
…any person determined by the Secretary of the Treasury, in consultation with the Attorney General and the Secretary of State, to be responsible for or complicit in, or to have engaged in, directly or indirectly, cyberenabled activities originating from, or directed by persons located, in whole or in substantial part, outside the United States that are reasonably likely to result in, or have materially contributed to, a significant threat to the national security, foreign policy, or economic health or financial stability of the United States and that have the purpose or effect of … tampering with, altering, or causing a misappropriation of information with the purpose or effect of interfering with or undermining election processes or institutions.
That could, if pressed aggressively, apply to a very large swath of individuals, including operators of "fake news" sites and others involved tangentially in the distribution of information that may be seen as intended to interfere with elections—including the still-unidentified individuals involved in hacking two state election commission websites. But many of the organizations in Russia that might fall under this banner are already under US sanctions.
Just how aggressively these measures will be pressed will be left largely to the incoming Trump administration. President-elect Trump will find himself in a position of having to outright dismiss the evidence presented by the FBI and DHS in order to rescind the sanctions entirely. But Trump has already shrugged off "the cyber" on several occasions during the transition. On December 28, Trump responded to a question about possible sanctions over the hacking:
I think we ought to get on with our lives. I think that computers have complicated lives very greatly. The whole age of computer has made it where nobody knows exactly what is going on. We have speed, we have a lot of other things, but I'm not sure we have the kind, the security we need.