Trump returns to Alabama to thank early supporters, in final rally before inauguration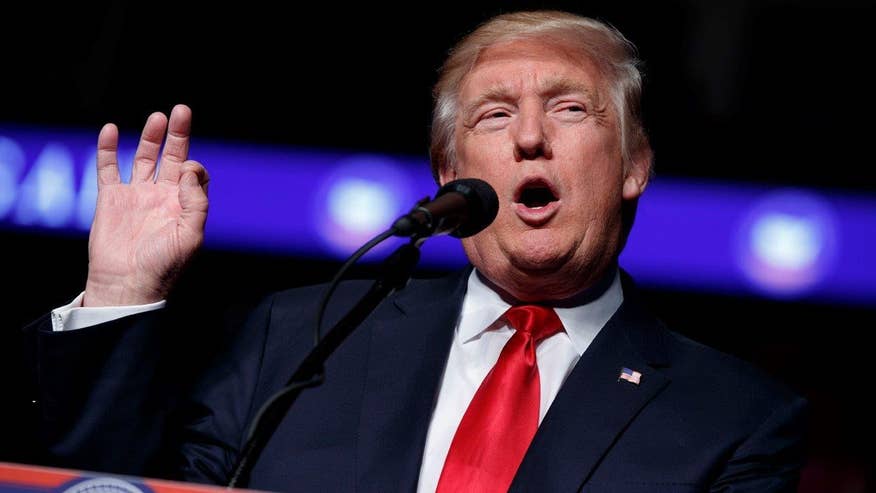 President-elect Donald Trump returned Saturday to Alabama, where his longshot presidential campaign got rolling 16 months ago, to thank voters and some behind-the-scenes staffers, then boasted that "the hard work has just begun."
"This is where it all began," Trump said in his final rally before being sworn in January 20 as president. "You propelled to victory a campaign the likes of which this country has never seen. … To the forgotten men and women of this country, you are not forgotten any longer."
Trump spent nearly an hour recounting his election night victory, in essentially a blow-by-blow account of his seemingly impossible wins in Florida, Pennsylvania and Wisconsin in his path to victory.
He said the founding fathers' idea of creating an Electoral College system was "genius" because it gave votes across the country equal weight and admitted he was prepared to make a concession speak on election night.
In a thank you to the core voters who help him get elected, Trump vowed to rebuild the military, expressed his personal dislike for burning the U.S. flag and promised to repeal Obama Care, provide better health care to veterans and build a wall along the southern U.S. border.
"Don't worry," Trump said in response to chants of "Build a Wall." "But we will be smart with how we spend our money."
He also returned to his winning message on the economy.
"Three powerful words: jobs, jobs, jobs," he said.
Trump, a Republican, also brought on stage at the Ladd–Peebles Stadium, in Mobile, Alabama Sen. Jeff Sessions, an early supporter and his choice for attorney general.
Trump was introduced by Stephen Miller, a Session staffer off Capitol Hill who became a top campaign advisor, campaign manager Kellyanne Conway, and Hope Hicks, a spokeswoman throughout the entire, 18-month campaign.
"This is truly an exciting time to be alive," Trump said. "The script is not yet written."