Apple blamed again for another distracted driving traffic crash
David Kravets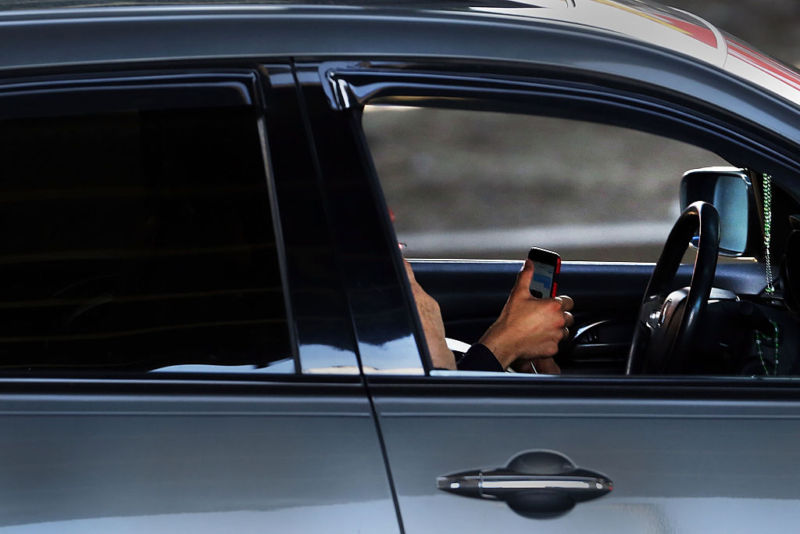 Now there's another lawsuit targeting Apple's decision not to deploy a lock-out mechanism. This one—from an injured Southern California motorist—concerns locking out drivers from texting.
This lawsuit from accident victim Julio Ceja, who was rear-ended by a texting driver, does not seek any monetary damages. Instead, it demands that a Los Angeles Superior Court judge block Apple from selling iPhones in the Golden State until the devices are updated to include Apple's patented technology to lock drivers out of their phones while driving.
The motion analyzer can detect whether the handheld computing device is in motion beyond a predetermined threshold level. The scenery analyzer can determine whether a holder of handheld computing device is located within a safe operating area of a vehicle. And the lock-out mechanism can disable one or more functions of the handheld computing device based on output of the motion analyzer, and enable the one or more functions based on output of the scenery analyzer.
"Apple engaged in unfair business acts and practices when it provided advanced smartphone technology to driving consumers, without providing a lock-out device for the product when being used by engaged motorists, while knowing the extreme dangers caused (by) its product, and while having patented the technology for such a lock-out device," the lawsuit says.
The suit also claims that "Apple had an improper motive—profit before consumer safety—in its failure to install lock-out devices on its iPhones."