Cost of offshore wind power in UK has dropped 32 percent in four years
Megan Geuss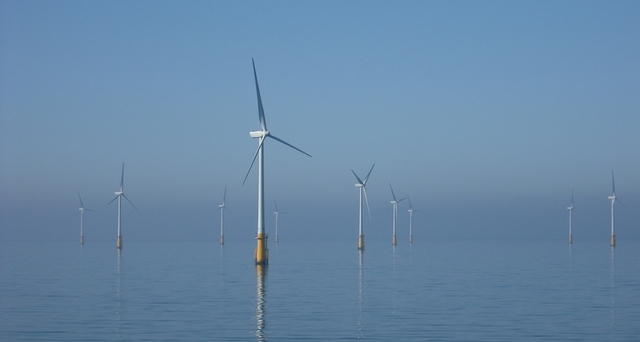 The new numbers mean that offshore wind energy has reached a government target—beneath £100 per MWh by 2020—four years earlier than was expected.
OWPB noted that it expects the cost of offshore wind energy to "continue to fall over the next decade."
Reuters also notes that the UK has invested more than £9.5 billion ($11.8 billion) in offshore wind since 2010. The UK will nearly double that investment over the next five years.
Compared to onshore wind installations, offshore wind benefits from steadier winds and, generally, sites offer close proximity to major metropolitan areas. Offshore turbines can also be built bigger than onshore turbines. The downside is that installation of offshore turbines is generally much more expensive, given the submarine cables that need to be installed to get all that power to land.