Netatmo challenges Nest with smart smoke detector, adds siren to camera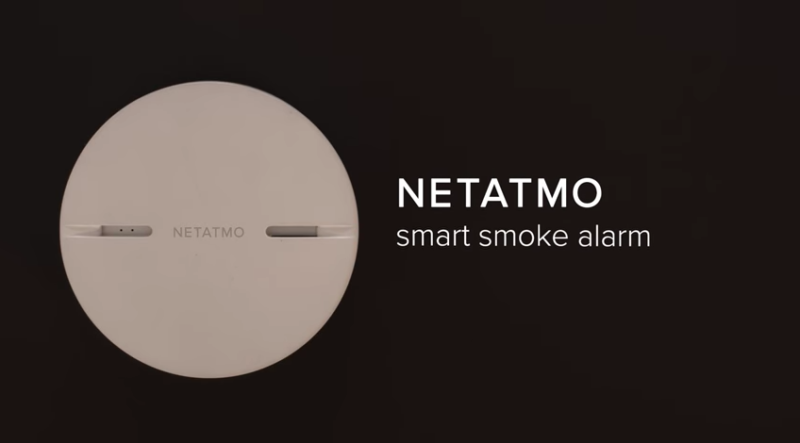 LAS VEGAS—The French company Netatmo quietly added two new products to its smart home lineup at CES 2017. The company announced a smart smoke detector and a new siren accessory for its Welcome home security camera at the show this year. While the smoke detector challenges Nest on a few key points, the siren takes a feature other smart home security cameras have and separates it from the camera itself to keep the design integrity of the original product.
Netatmo's smoke detector acts like you'd expect: place it in any room of your home and it will detect smoke or steam and alert you via a smartphone app. When a problem is detected, its 85 decibel alarm will sound as well; you can choose to disable it from the smartphone app immediately. You can also use the app to contact local emergency services, neighbors, or any other help you need.
Unlike Nest's product, Netatmo's device doesn't detect carbon monoxide. However, it does try to differentiate itself from Nest in a few ways: it self-checks its operations every second; it has a ten-year battery life; and it works with Apple's HomeKit. Nest's device self-checks every 200 seconds, runs on AA batteries that need to be replaced more frequently, and it's not HomeKit compatible. With HomeKit capabilities, you can set scenarios for Netatmo's smoke detector that link it to other smart home products you may have. For example, if smoke is detected in one room in the middle of the night, that could trigger smart lights in the entire home to turn on and hopefully help you see well enough to handle the situation.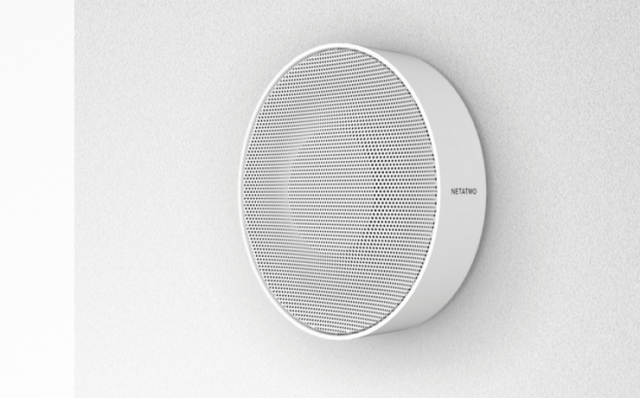 Netatmo released Tag motion sensor accessories for its cameras not too long ago and is now adding a siren to its accessory family. This device is an external siren that's triggered either when the Tag hardware detects unknown movement or when the Welcome home security system picks up an unknown face in your home. When triggered, the siren's 110 decibel alarm goes off and alerts you via your smartphone in the same fashion as the smart smoke detector. From there, you can take further action in the app to continue sounding the alarm, turn it off, and contact authorities.
If you don't like the blaring siren sound, you can use the app to program a different sound or audio message to play over the siren's speakers instead.
Canary was one of the first modern home security cameras to have a siren feature standard on its cameras. Netatmo, however, strategically separated the camera from the siren for a couple of reasons: to keep the stealth of the Welcome's design intact and to confuse intruders. Netatmo's Welcome is a svelte cylinder that you can easily hide among home decor or leave in plain sight (since it looks like home decor); the company didn't want to add bulk or change the Welcome's design drastically to include the siren on the existing product.
Also, separating the siren from the camera makes it harder for intruders to figure out how they've been spotted—if someone breaks into your home and the siren goes off, that intruder may look to destroy the source of the sound. Their separation will make it harder for intruders to silence the sound and break the camera at the same time.
Overall, the introduction of the smart smoke detector seems to be a natural progression for the smart home company. But it's not clear whether there will be more devices to complement the Welcome indoor cam and the
Presence outdoor camera
. Netatmo hasn't released pricing information for the smoke detector or the siren, but both products are scheduled to be released later this year.
Netatmo challenges Nest with smart smoke detector, adds siren to camera
Reviewed by
Bizpodia
on
18:58
Rating: