Obama White House social media, Trump campaign receive expansive archives
Sam Machkovech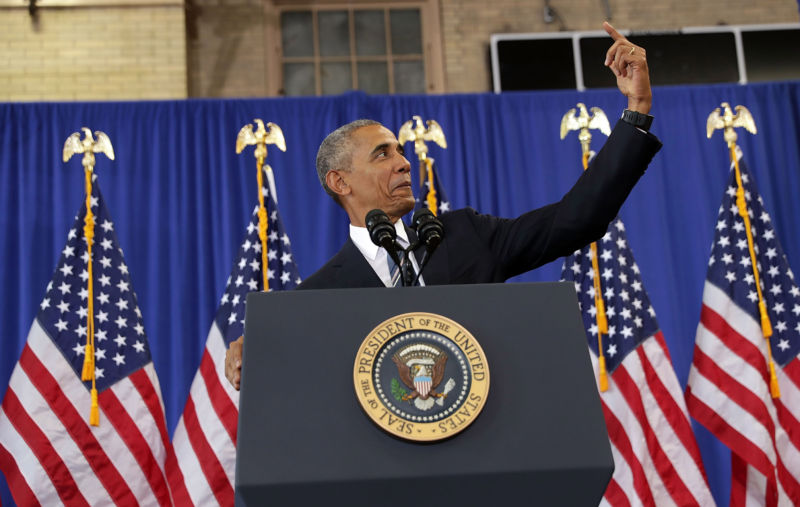 In one of the weirder political coincidences in recent memory, digital archives for President Barack Obama and President-elect Donald Trump launched within hours of each other on Thursday.
This fully searchable archive lets users type in all kinds of search terms, then refine results based on poster, social media platform, and other search criteria. (For example, a lot of White House staffers spoke about pizza.) While image-based social media (e.g. Instagram) is also included, search terms do not include terms for visual tags (meaning, if an image doesn't have a descriptive caption, you'll have to find certain images in more granular ways).
While every White House administration is required to hand over its internal documents and communications to the Library of Congress, this publicly uploaded cache of social media data is a first for an American administration.
520 hours and growing? That's yuge
"By providing a free and enduring source for TV news broadcasts of Trump's statements, the Internet Archive hopes to make it more efficient for the media, researchers, and the public to track Trump's statements while fact-checking and reporting on the new administration," Watzman writes.