T-Mobile eliminates cheaper postpaid plans, sells "unlimited data" only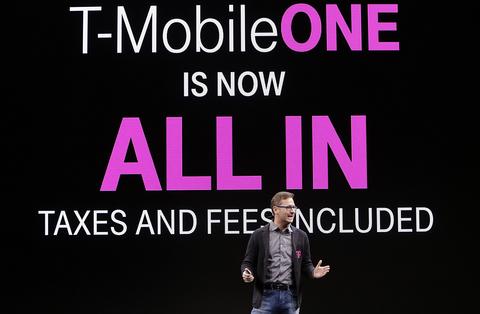 T-Mobile USA will stop selling its older and cheaper limited-data plans to postpaid customers, shifting entirely to its new "unlimited" data plans that impose bandwidth limits on video and tethering unless customers pay extra. To ease the transition, T-Mobile will offer bill credits of $10 a month to customers when they use less than 2GB per month.
Existing customers also have to opt in to the new "KickBack" program in order to qualify for $10 monthly credits when they use less than 2GB a month. Customers can opt into this program beginning January 22. "KickBack pays you back for data you don't use," T-Mobile said. "If your total monthly data usage on any line (on device & tethering) is 2GB or less and you pay on time, we will credit you up to $10 per line on your next bill."
The $10 credit can be applied to each line on an account. If the line price is less than $10, the KickBack "would bring your net line price down to $0," but "If you're on a plan where taxes aren't included, you'd still pay taxes and fees."