Tim Cook accused of "disrespecting" Ireland after shunning committee invite
Tom Mendelsohn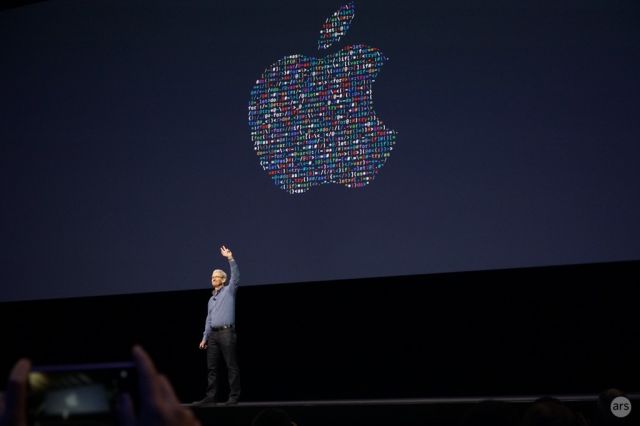 Apple's boss was invited to a chinwag last month, alongside various other company bigwigs, by the chairman of the Irish parliament's all-party finance committee. But he declined, via lawyers, who argued that the legal situation was too complex for him to appear at the Oireachtas—Ireland's lower house of parliament, according to the
Irish Times
.
"As you will appreciate, this is a complex and challenging issue, and one on which we are receiving ongoing legal counsel. We are engaging with the department of finance and The revenue commissions, as well as the European Commission," said Apple's top European policy wonk Claire Thwaites in a letter to Irish parliamentarians. The missive was sent last month, but has only now been made public.
"Given the sensitive nature of the investigation and the timing, we have been advised not to undertake any other direct activities, which could potentially prejudice future outcomes. It is on this basis that we are unable to appear before the committee on this occasion," she said.
However, Cook's absence has not been welcomed by some Irish lawmakers. Pease Doherty, who is Sinn Féin's finance spokesman and a member of the committee, blasted Apple's chief for his willingness to appear before the Senate in the US. He added: "For him to refuse to attend the committee now is disrespectful to the Irish people."
Labour member of the committee Sean Sherlock also hit out at Cook, telling the
Irish Times
: "I can't see why Mr Cook wouldn't appear. The issue is not subjudice and it would provide an opportunity to a public airing by Apple beyond the confines of government buildings."
Brussels' decision to force Ireland to collect €13 billion back taxes from Apple sent shockwaves through the nation, which has historically kept its corporation taxes much lower than in other EU countries to encourage multinationals to base their European headquarters there.
In August, the EC accused the country of allowing Apple an effective tax rate of just 0.0005pc tax in 2014, which equates to 50 euros for every one million of profit. According to the commission, these were determined by tax rulings granted by the Irish government in 1991 and 2007.
Apple and Ireland both contest the commission's antitrust ruling. The iPhone maker claims it was singled out as an easy target, and the Irish government accuses the EU of meddling in its sovereign affairs. The Irish finance ministry said in December: "Ireland did not give favourable tax treatment to Apple—the full amount of tax was paid in this case and no state aid was provided," adding: "Ireland does not do deals with taxpayers."
Apple has operated in Ireland since 1980, and now employs 5,500 people in the country with the vast majority of them based at its European headquarters in Cork.