Stephanie M. Bucklin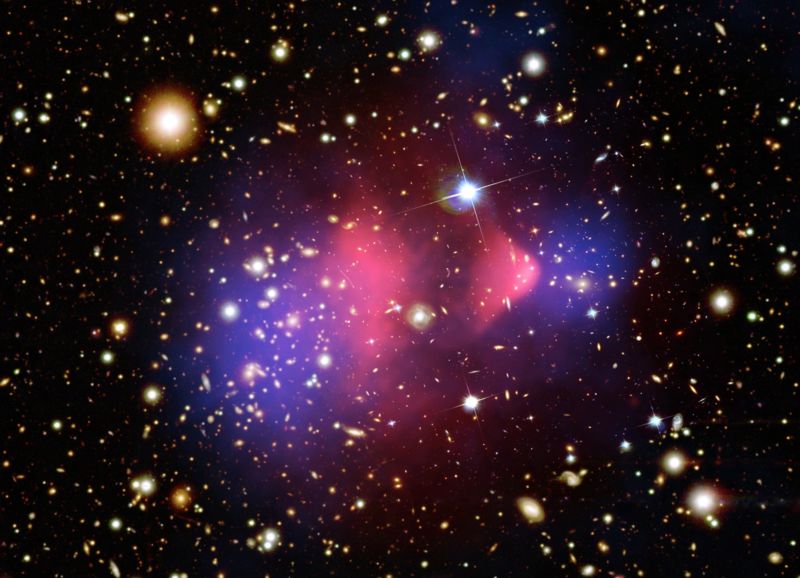 The first mention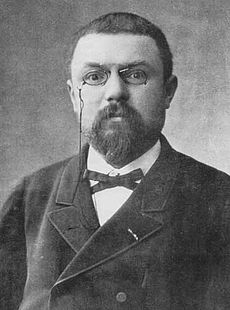 Henri Poincaré, a French mathematician and physicist, responded to Lord Kelvin's ideas in his 1906 work "The Milky Way and Theory of Gases"—explicitly using the term "dark matter," or "matière obscure" in the writing's original French. Though impressed by Lord Kelvin's ideas, he disagreed with the man's conclusions. Poincaré wrote that "since his number is comparable to that which the telescope gives, then there is no dark matter, or at least not so much as there is of shining matter."
Poincaré ended his paper on an uncertain note. Physicists, armed with a mistaken understanding of what powered stars, estimated that they can only exist for "fifty millions of years" before dying out. Given the relative brevity of a sun's lifespans on the cosmological timescale, wouldn't we expect to see a greater amount of dark matter in the form of dead stars? He left the question unanswered.
It's easy to see that in this early period, dark matter literally meant dark matter: regions in the sky that lacked light and that scientists speculated may represent dark bodies. But hold onto your hats (and 19th century monocles)—the next few decades would bring about significant changes in our understanding of dark matter.
Data leads to new questions
The first major evidence that dark matter may actually be much more common than previously thought came from the work of Swiss-American astronomer Fritz Zwicky. After studying the Coma galaxy cluster, he determined that it did not contain enough visible matter to hold itself together. While the 800 galaxies he studied should have a velocity dispersion of 80 kilometers per second, he found that the real value was closer to 1,000 kilometers per second. This meant stars were traveling so fast that they should escape their mutual gravitational pull.
Like others that came before him, Zwicky still felt that dark matter was composed of material such as cold stars, other solid bodies, and gases. As of yet, the scientific community had no compelling evidence that this missing mass could be anything else.