Apple, Google, and 95 other tech firms join forces to fight Trump travel ban
Cyrus Farivar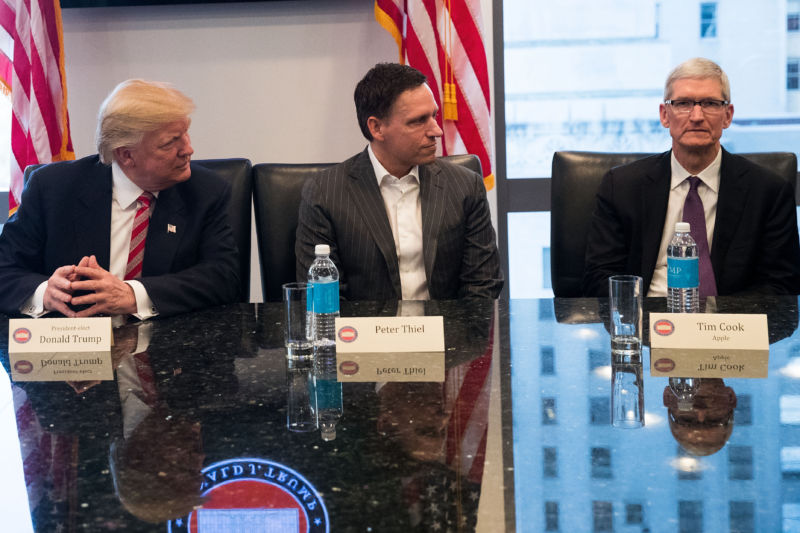 Nearly 100 tech companies, including Facebook, Github, Uber, Lyft, and more have
signed on to a court filing
submitted to the 9th US Circuit Court of Appeals late Sunday night, Pacific Time.
The firms are now adding their support to a fast-moving lawsuit,
State of Washington v. Trump
, to halt the recent executive order that placed new immigration restrictions on people from seven majority-Muslim nations.
On Friday in federal court in Seattle, US District Judge James L. Robart
ruled
against the government, finding that a temporary restraining order was warranted, and that the president overstepped his bounds. For now, the Seattle judge's nationwide ruling stands—late Saturday night, the 9th Circuit
rejected
the government's attempt to get an emergency stay of the order.
In the Sunday night 53-page
amicus
filing, the corporations forcefully argued in favor of America's history as a "nation of immigrants," and noted that if the order is allowed to stand,
"American workers and the economy will suffer as a result."
The filing came less than two months after high-level executives from several tech companies, including Apple CEO Tim Cook, attended a "summit" with the then-president-elect at Trump Tower in New York.
According to earlier reporting by the
Seattle Times
, over 21,000 Washington residents were born in Somalia, Iran, Iraq, Sudan, Syria, Libya, and Yemen. In court filings, state lawyers said that over 7,000 state residents were affected by the ban.
This story is developing. Please check back for updates.