Inadequate court software still gets people wrongly arrested, lawyers say
Cyrus Farivar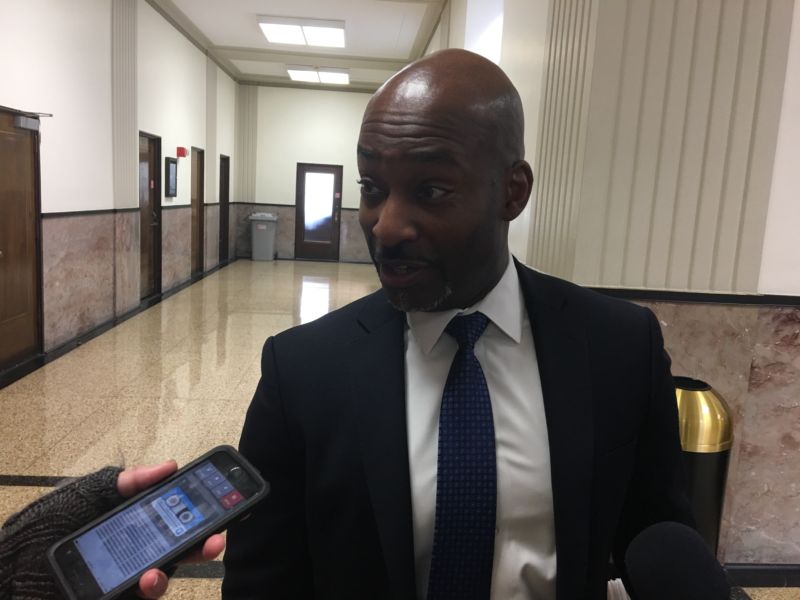 OAKLAND, Calif.—Both county prosecutors and local public defenders largely agreed that something need to be done about Alameda County Superior Court's flawed court management software. But how a local judge will order it to be fixed remains unclear.
However, since then, the public defender's office has filed approximately 2,000 motions informing the court that, due to its buggy software, many of its clients have been forced to serve unnecessary jail time, be improperly arrested, or even wrongly registered as sex offenders. During a Tuesday hearing, Public Defender Brendon Woods told the court that his clients have been deprived of their constitutional rights as a result.
"I've been with our office for 20 years as a public defender, four years as the public defender, [and] I have never seen or encountered these type of mistakes related to a data system, ever, ever," Woods said during the hearing.
"We aren't aware of any software issues in Alameda County that would result in the issues reported in the press," Dixon continued, "and Tyler is prepared to work with the Alameda Court to analyze the situation and support them as needed."
Conundrum
Woods further acknowledged that court staff have been attentive to his needs and have listened to his concerns. But despite their best efforts, it simply hasn't been enough.
"I do feel sympathetic to the court's dilemma, because the court has purchased a system that doesn't work," he said. "This is a bad system. The thing is: we've had five months of Odyssey, and the same mistakes keep occurring. So we've got to fix it now. That's why I bring this motion. We can't continue to live in this world."
Similarly, Assistant District Attorney Michael O'Connor told the court that he and his boss, District Attorney Nancy O'Malley, wanted the court to address the issue.
"The DA shares the concern with the public defender for accuracy in the public records," he said. "I'm not here to lecture the court on statutory duties. We all know and we all agree that, despite all of our efforts... there have been problems with Odyssey. The DA is very concerned about that, and she has made efforts with the court to try to make sure that the records are as accurate as possible."
The judge also clarified with the attorneys that, for now, the county had developed a workaround since the problems first cropped up last year. Simply go back to paper records, he said, at least in some cases. He described how, in order for arrestees to be released in a timely manner and not be kept any longer than necessary, court clerks were issuing physical paper instead of relying on digital records. An official stamp from a clerk is enough to prove to the sheriff that an arrested person should be released.
"The sad thing is that we purchased the Odyssey with the view of it being more efficient and requiring less staff, and it's been quite the opposite," Judge Jacobson said.
No going back
Woods proposed another solution for the county: simply return to its previous system, known as CORPUS. However, Alameda County Court Executive Officer Chad Finke, who attended the Tuesday hearing and oversaw the transition from CORPUS to Odyssey, told Ars that going back isn't possible.
"That is my understanding, that the county information department no longer supports CORPUS," he said. "There is no CORPUS to go back to."
He noted that there are essentially two ways for the court to fully alleviate the errors: "either Tyler devotes more resources or something happens to our funding operations."
"I'm certainly not resigned, but I don't know if I'd call myself hopeful," he said.
On Tuesday, the public defender's office filed five new declarations, including one by Tracy Wellenkamp, the Division Director of Criminal Operations at the Alameda County Superior Court.
She wrote that the Odyssey software isn't designed well enough and has such a clunky interface that clerks simply cannot keep up with a rapidly unfolding calendar courtroom, where several dozen cases might be heard within an hour.
In the run-up to the system's rollout, I was assigned to work with Tyler during the initial configuration sprints. On March 24, 2015, during the Case Processing Sprint, I asked the Tyler Implementation Specialist to demonstrate to the group how real-time updating worked. I played a training video of a judge imposing terms and conditions of probation. The Tyler Implementation Specialist was unable to capture any of the minute order entries or otherwise demonstrate that the system could be updated in real-time in a courtroom setting.
Following the hearing, Woods told Ars he would like to see Tyler be compelled to render assistance.
"That would be a great solution," the public defender said. "I do think that Tyler has some responsibility in this mess. The court purchased this system, and they were told it could do one thing, and clearly it can't. Tyler does have some obligation to step forward here."