Apple's Market Value Near Parity to 5 Biggest China Banks: Chart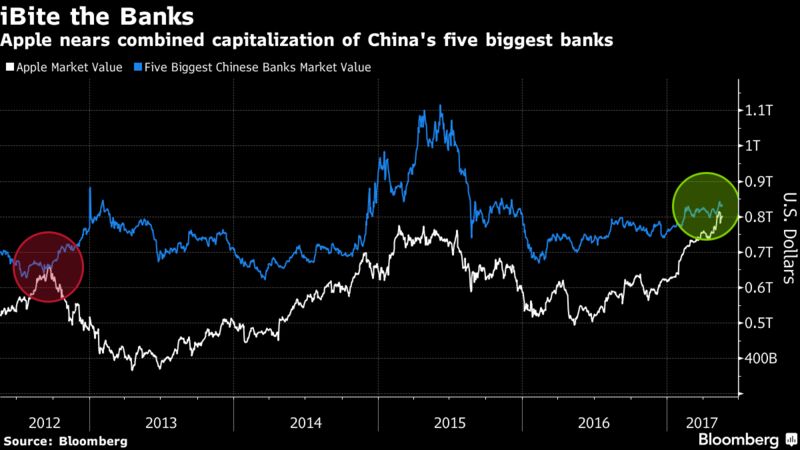 Apple Inc.'s
market capitalization is poised to surpass the combined value of China's five biggest banks by assets, an event that happened once -- for a single day in
September 2012.
The
iPhone maker
, the world's most-profitable company, saw its market value rise above $800 billion this month and come within two percent of the mainland quintet. That's no easy feat, as the net incomes of
Industrial and Commercial Bank of China Ltd.
, China Construction Bank Corp., Agricultural Bank of China Ltd. and Bank of China Ltd. each ranked among the world's top six the past two years, while Bank of Communications Co. was in the top 40.
— With assistance by Lee Miller