Discover the gadgets that are improving treatments for asthma
From a data tracker that can be attached to an inhaler to wearable tech for those on clinical trials, a new array of gadgets are being employed to improve medicines, improve how people use them and ultimately, improve people's health
Clinical trials are an essential part of developing new treatments for all types of medical conditions. According to the World Health Organization (WHO) asthma currently affects about 235 million people worldwide – though some estimates see this figure increase to as many as 330 million.
To improve how the condition is managed GSK has started to incorporate a range of digital tools into its clinical trials. These digital tools, such as adherence monitors, biosensors and electronic diaries, connect to form a digital ecosystem, "talking" to one another in a way similar to household smart appliances. They are designed to measure and report the data collected in the trials as accurately as possible.
"In a clinical trial setting, you must control a lot of aspects to make sure you collect the data correctly," says Dave Allen, head of respiratory research and development at GSK.
The tools integrate patients' involvement in clinical trials for asthma into the rest of their lives, and minimise the disruption that is necessarily involved with multiple hospital visits.
"The more you can make the patient feel like they're living a normal life while they are in a trial, the more representative the results will be," he continues.
GSK's inhaler works in tandem with technology company Propeller Health's respiratory monitoring sensor – a mountable digital device that can be attached to an inhaler, which records usage data that is then sent back to a user's phone via an app, offering insights into an individual's asthma triggers.
In this way, a sensor can be used with rescue medication (medicine that offers quick relief from symptoms). People with asthma will often take a puff of their rescue medication if their asthma is not controlled. In any clinical study for asthma, it is important to know the amount of rescue medication people use. If people on the trial are frequently using this medication, it may raise questions as to the efficacy of the drug being tested.
In a similar way, the technology can be used to determine when people have taken their regular inhaler. Says Allen: "We know that people rarely report when they actually use their regular inhaler – they tend to report when they should have used it. For example, we know that many people claim to use their inhalers twice a day when in fact they don't."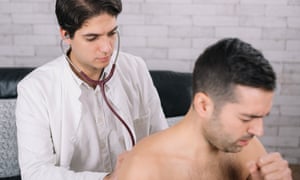 GSK also provides a whole array of wearable tech for people taking part in the trials. This can tell researchers whether, for example, the people taking part have good sleep quality, how many times they got up in the night and what sort of activity they did during the day. This can all be digitally captured in real time, without the need for the patient to do anything.
Different ways of assessing patient experiences include the electronic patient reported outcomes system, ePRO, where patients enter information about their symptoms and levels of activity on to an app. This is cheaper and faster than speaking to a researcher face-to-face, and more consistent and less subjective than the patient having to remember what they felt on a previous occasion.
Digital diaries are a more open-ended way for patients to report their experiences, as the patient writes down whatever they feel is important to them. GSK can use data mining tools to find out patterns of experience among thousands of patients across a study. These experiences are recorded in real time and date-stamped.
"If you take all that data and integrate it, it becomes more valuable than the sum of its parts," says Allen. "So you can start to ask really quite simple but very probing questions either across your whole study population or at an individual patient level."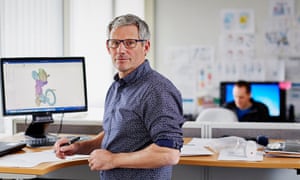 Did they take medicine on any given day, did they use the inhaler, or rescue medicines? And – most importantly – did they actually feel any better? If a patient didn't get a benefit from their drugs on a specific occasion, was something else going on, perhaps to do with their activity levels or other health conditions?
As this all takes place in a clinical trial setting, patient data is encoded to the highest standards, consistent with the standards used in clinical trials as a whole.
And then there is the bottom line: this is a much more cost-effective way of conducting clinical trials. The expense of running trials is one of the things that drives up research and development costs which, in turn, is one of the elements that drives up the price of treatment.
In time, the way GSK collects and integrates this data will be an enabler for much better medicines, finding the true value of a drug while it is still being developed.
"At the moment, we haven't yet realised the full potential of this digital ecosystem; it is individual components within clinical studies," says Allen. "It's operating here and now, but it's also a work in progress."