The Avril Lavigne conspiracy theory returns
A hoax conspiracy theory that Canadian singer-songwriter Avril Lavigne is dead has resurfaced on the 15th anniversary of the release of her hit single Complicated.
A Twitter user who claims to be a 17-year-old high school student and has more than 13,000 followers detailed the claim in a thread which has since been liked and retweeted nearly a quarter-of-a-million times in total.
In the thread, they allege that the singer took her own life in late 2003 after her grandfather's death.
The theory says because her supposed "death" occurred at the peak of her career, Ms Lavigne's record company hired a lookalike known as Melissa Vandella to impersonate her. Vandella was reportedly recruited beforehand to pose as the Canadian singer for paparazzi, the theory continues.
This death hoax has surfaced several times in the last few years. Ms Lavigne was also the victim of another rumour, which said that she'd been killed in a snowboarding accident.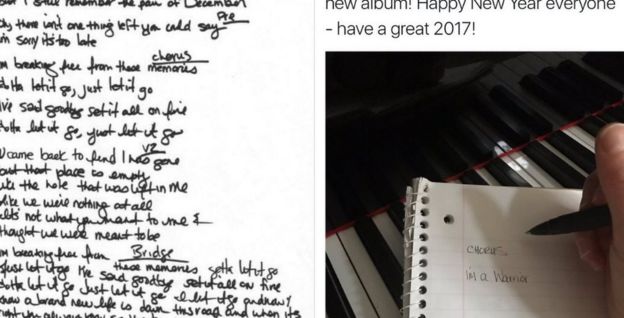 Ms Lavigne's name has been mentioned hundreds of thousands of times on Twitter in connection with this latest death conspiracy claim.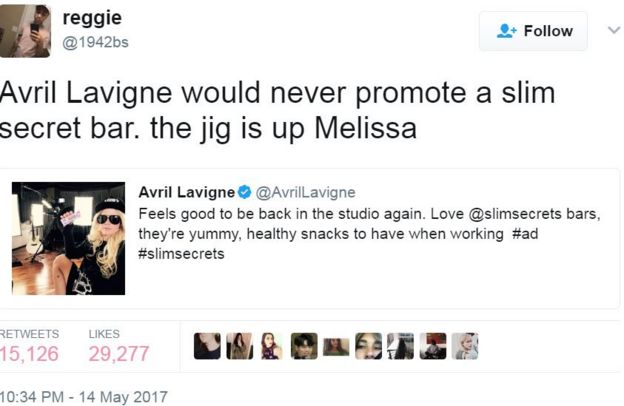 But others shot down the claims, with Twitter user @EAZ0629 saying the supposed change in handwriting didn't constitute evidence "because I change my handwriting every year".